HELPING SMALL ORGANIZATIONS MAKE A BIG IMPACT.
Learn how with a free consultation.
Ready to help your organization make a bigger impact?
Are you looking for ways to work more efficiently so you can address client needs more quickly? Wishing you had systems in place to scale your services and expand your reach? Wanting your staff to have all of the tools and information they need for their roles?
You do amazing work every day, probably with limited staff and a tight budget. We're committed to helping nonprofits and small or solo businesses like yours make a big impact, helping you do more with less.
Maybe this sounds familiar:
You're overwhelmed trying to manage critical programs and projects with little funding or support.
Staff are losing valuable time searching for key documents you know you have but they can't find.
You find yourself coming up with policies on the fly as issues and situations arise.
Technology is not your friend: you know it could help, but it seems like a luxury you can't afford.
If this sounds like your organization, you're in the right place.
What clients are saying

"You set us up for success."
"Thank you for an excellent retreat! Several board members approached me afterward and commented on how productive it was. You really set us up for success, and I hope we'll work together in the future."
— Cindy Franz, Chair and Founding Member,
POWER

"We couldn't have done it without her!"
Gayle translated the needs of the Cleveland Kids' Book Bank into easy to use tracking systems. She used advanced formulas to pull charts and KPIs in real time from across multiple workbooks, making it easier to close service gaps, anticipate milestones, view trends, and measure impact. We couldn't have done it without her!!
—Judy Immerman Payne, Cleveland Kids Book Bank

"A creative thinker par excellence, a proactive and dedicated problem-solver"
We hired Gayle to set up and configure our very first mailing list series in Active Campaign. She is the best freelancer we've ever worked with, a creative thinker par excellence, a proactive and dedicated problem-solver. Our outdated shopping cart repeatedly threw a monkey wrench into the project, but Gayle adapted and found work-arounds, even taking the initiative to develop a constructive working relationship with our shopping cart provider to solve challenges. Her communication skills, both verbal and written, are flawless, her time-management and organizational skills top-notch. Finally, Gayle is such a nice person, friendly, personable, dependable, and exceedingly competent. Thanks to Gayle, we now have a lovely, well-configured email series. We would love to work with her again and heartily recommend her!
— Michele Welton, YourPurebredPuppy.com

"Our angel from the sky."
Gayle was our angel from the sky. She got us up and running with Campaign Monitor, including a two-way integration sync with Salesforce. From scrubbing contact data to designing application forms to pinch-hitting on website maintenance, Gayle did whatever was needed to keep us moving forward. Wall Street Bound wouldn't be where we are today without her help.
— Troy Prince, Wall Street Bound

"Super responsive and always delivers what she promises"
I was struggling to set up an email marketing system to help me reach potential clients. Gayle figured it out in no time and created an easy system for me to follow. She also developed a branded template for me to use so all my materials have a consistent look. Gayle is super responsive and always delivers what she promises— I highly recommend working with her!
— Leslie Fiorenzo, Coach with Leslie

"My clients are thrilled, and so am I."
I have been working with small business clients for almost 20 years, which means I have worked with a number of other professional service providers to add value to my clients in areas outside of my expertise. Gayle is the real deal…responsive, talented, creative, and process-oriented. She is a delight to work with and demonstrates integrity and follow-through in everything she does. Every client project she's been involved in has benefited immensely from her contribution—my clients are thrilled, and so am I. I cannot recommend her highly enough.

"A joy to work with."
Gayle Boyer is a professional who is thorough, diligent in her efforts to work collaboratively with clients, and delivers as promised. She listened intently to my expectations and delivered on point. Her willingness to unravel and demystify the nuances of Shopify was invaluable, and our weekly virtual meetings kept the work flowing and provided a level of confidence that the project would be delivered as expected. She is responsive to requests for solving problems and goes the extra mile. Personally, she's a joy to work with, and I absolutely recommend her.
— Pat Bennett, Pat's Granola
We help you tame the chaos.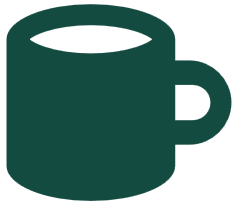 Assessment
& Consult
Get insight on where you stand with our free online assessment.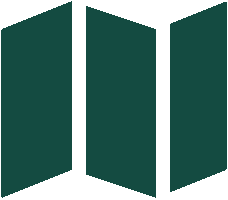 Uncover areas of greatest need and develop a detailed roadmap to address critical gaps.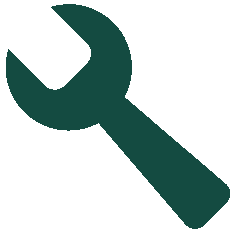 Whether it's configuring a new CRM, refreshing a website, or revising P&Ps, we can help.
Schedule a free 30-minute consultation to find out how we can help.